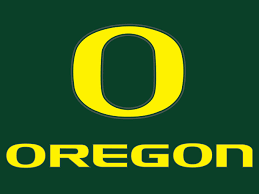 1) Oregon's Passing Defense:
When Oregon played UC Davis last week, they allowed 303 yards passing and UC Davis had a 11.2 yard average per catch with one interception. While Oregon did not give up a passing touchdown they allowed some big passing plays including a 50 yard completion.
When Virginia played Richmond last week , Virginia threw for 264 yards and 3 touchdowns with one interception. The Cavilers averaged 10 yards a catch and had a 25,20, and 15 yard touchdown Catches.
2) Oregon Red Zone Defense:
Oregon allowed only 89 yards on 33 carries vs UC Davis but they allowed 4 rushing touchdowns (Most of which were in the Red Zone).
Virginia only rushed for 38 yards vs Richmond, and had no Touchdowns on the ground. So if they can get there running game going, and take advantage of Oregon's poor running red zone defense, they just might be able to cash in big time.
3) Oregon's Lack of Experience:
Oregon is coming in with a Freshman Quarterback ( Dakota Prukop ) who is making only his second career start, and a Offensive line with only one Senior Starter.