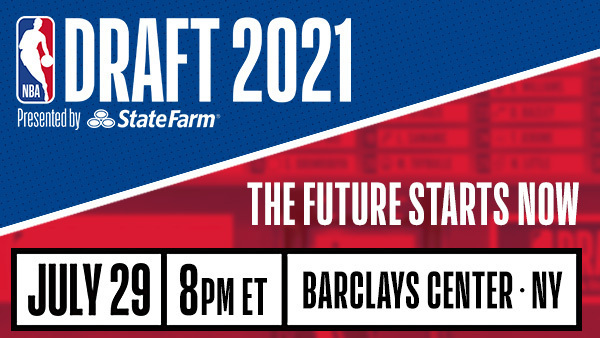 PG/SG Josh Giddey – His ability to skip the ball to the other wing or corner to open shooters is uncanny. His 7.4 rebounds a game to go along with his 7.5 assists a game show a well-rounded skill set. Giddey signed with the Adelaide 36ers of the National Basketball League (NBL) as a part of the league's Next Stars program to develop NBA draft prospects, and quickly became the youngest Australian in NBL history to record a triple-double. Giddey represented Australia at the 2019 FIBA Under-17 Oceania Championship in New Caledonia. He averaged 16.4 points, 7.4 rebounds, and five assists per game and was named to the All-Star Five after leading his team to a gold medal. Giddey became the youngest player to play for the Australian senior team since Ben Simmons in 2013.
PF/C Usman Garuba – One of the best defenders, if not the best defender in this class. Garuba helped Spain win a gold medal at the 2019 FIBA U18 European Championship. At the 2018 FIBA U16 European Championship in Novi Sad, Serbia, he averaged 16.3 points and 12.3 rebounds per game. Garuba won the ACB Best Young Player Award and was named to the ACB All-Young Players Team for his second straight season. He also earned EuroLeague Rising Star honors.
SG Cameron Thomas – Thomas had one of the most productive scoring seasons for a freshman in the SEC's history. In July 2019 he was named Offensive Player of the Year in the Nike Elite Youth Basketball League after averaging a league-best 29.5 points per game. Thomas led all freshmen in the NCAA in scoring with 23.0 points per game, while also averaging 3.4 rebounds and 1.4 assists per game. He was named to the First Team All-SEC. Thomas is a bonafide scorer who has no reservations about any shot on the floor.
PG Jason Preston – The last two seasons in Athens, Preston put up 16.3 points a game, 6.7 rebounds, and 7.3 assists while making 39.9 percent of his threes. Was named First-team All-MAC and was the MAC Tournament MVP. Preston has the size and skill to play either guard spot and is one of the best passers in the draft.
PF Isaiah Todd – A 6'10 versatile forward, Todd has good tools with a 7'0 wingspan and 8'11 standing reach. He is a fluid, well-coordinated athlete. Can score from multiple spots on the floor. Good shooting mechanics and shooting range extends to the 3PT line. Entering his sophomore season at John Marshall, Todd was ranked as the number one recruit in the 2020 class by ESPN. As a senior, he was selected to play in the McDonald's All-American Game and the Jordan Brand Classic. In the GLeague this year, Todd averaged 12.3 points and 4.9 rebounds per game. He won a gold medal with the United States at the 2017 FIBA Under-16 Americas Championship in Formosa, Argentina. With the U16 team, Todd averaged 5.4 points and 5.2 rebounds per game in five games.
C Filip Petrušev – Played two seasons at Gonzaga where he averaged a team-high 17.5 ppg, 7.9 rpg, 0.8 bpg in just 26 mpg while also shooting 40% from three. Since joining Mega Bemax in the summer of 2020, Filip Petrusev has been one of the more dominant offensive players in European basketball. With averages of 23.5 points, 7.7 rebounds, and tremendous efficiency numbers (58.4% FG, 44.9% 3FG, 66.6% TS) in the ABA League and the Serbian Cup. The 20-year old big earned his first call-up to the Serbian senior national team in 2021, after he had already represented them 33 times at various FIBA youth tournaments.
PG Daishen Nix – Nix is a very good ball-handler, has tremendous court vision, and passing ability. He is Quick, shifty, and creative with the ball. Chose to play for the NBA G-League's Pathway Program's inaugural season. He was a 5 star prospect by ESPN, Rivals, and 24/7 sports. Nix was selected to play in the McDonald's All-American Game in 2019. He averaged 8.8 points, 5.3 rebounds, and 5.3 assists per game in the Gleague. Nix's upside is tied to his youth, size, and court vision.
C Ariel Hukporti – At the NBA All-Star Weekend in Chicago in February 2020, Hukporti was named MVP of the Basketball Without Borders camp. Hukporti represented Germany at the 2017 FIBA U16 European Championship in Podgorica. In the U16 European Championship, he averaged 5.4 points, 8.9 rebounds and 1.4 blocks. At the 2019 FIBA U18 European Championship, He averaged 10.1 points, 6.4 rebounds, and 1.6 blocks, and shot 27% from three on over two attempts from three a game.
SG/SF Abramo Canka – Canka began playing for Roseto Sharks of the Serie A2 Basket and was the youngest player in the league, making his debut at age 16. Canka represented Italy at the 2018 FIBA U16 European Championship in Novi Sad, Serbia. In seven games, he averaged 10.6 points, 7.1 rebounds, two assists, and 1.9 steals per game. He's a standout defender who has big-time ability to lockup 1 on 1.