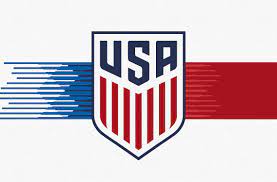 As a player, Berhalter was a very defensive defender, which shows in his coaching style.
His whole game plan relies on limiting the other team's chances, keeping possession, dictating the pace (slow and methodical), and attempting to capitalize on the few chances his teams are able to create a game.
Where the colossal flaw shows is when his teams concede the first goal. His whole game plan consists of dictating the pace of the game by slowing it down, and when you concede the first goal, that has to change. When the United States goes down, Berhalter seems lost and doesn't know how to change the pace of play from his "conservatively and methodically trying to find a chance while keeping possession as much as possible" to "pushing the pace to get the equalizing goal."
No matter the score, even when the USMNT is down, the team plays like they are ahead by a goal or two.
Berhalter's scheme banks on a 0-0 draw or a 1-0 win; that's just how he wants to play, and in the mind of a defender, that's an excellent result to him and how soccer should be played.
For example, (1/30) against Canada, the USA conceded a goal in the first 7 minutes, and I personally didn't see that sense of urgency to score an equalizer until around the 85th minute.
Berhalter has to learn how to push the pace, which I'm not sure he knows how to do. Coaches can not always bank on scoring first or holding the other team to a 0-0 draw. Sometimes you fall behind, and you need to learn how to respond and turn up the pace.
Im not sure this style of play will work against competent teams who know how to score. I think that's been shown multiple times under Berhalter. Yes, he has won some big matches, but the lack of creativity and offensive urgency has been his Achilles heel for a while now.
Greggs teams have one pace, slow, methodical, keeping possession for as long as possible. Sometimes that just won't work, sometimes you need to push the pace and get a goal. I'm not sure he is capable of turning that switch.
I don't trust this system in the World Cup against teams that have the ability to score and push the pace. I know we have the players to keep up with those teams; I'm just not sure the system Berhalter runs will allow us to keep up.