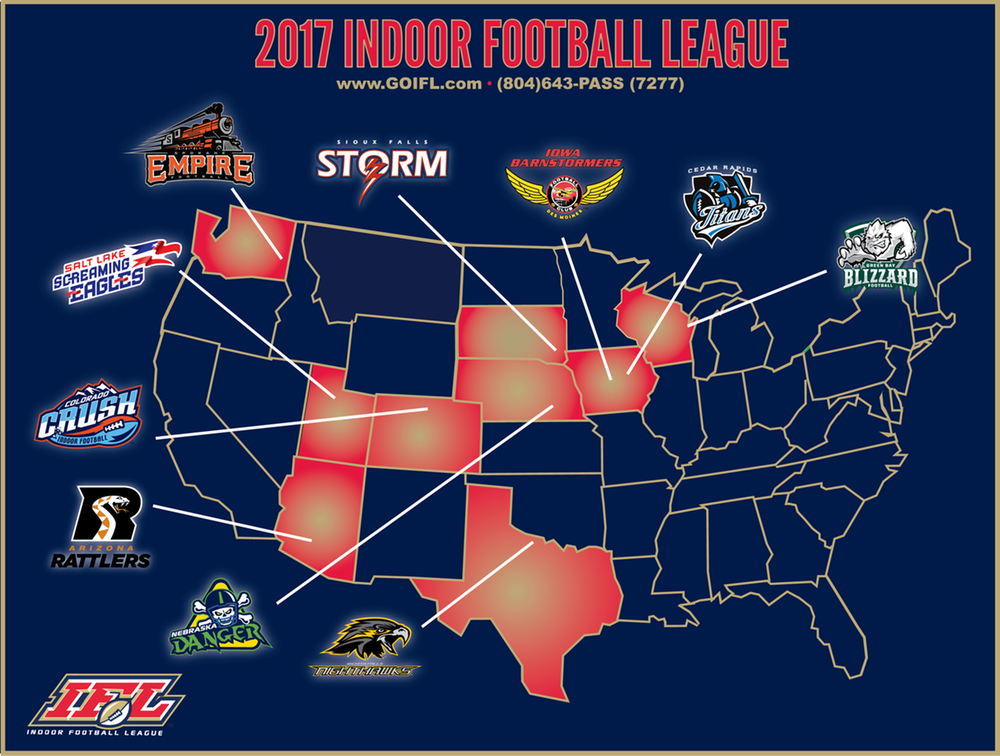 The AFL and the IFL are the hottest new Sport in the football world. The IFL/AFL is a 8 on 8 fast paced high scoring form of football.
The AFL (Arena Football League) is make up of 5 Teams, and the            IFL (Indoor Football League) is made up of 10 teams.
Played on a 50 yard field this game allows for more scoring and a faster game flow, which in turn makes for a more exiting football experience.
AFL Website: http://www.arenafootball.com/
IFL Website:  http://www.goifl.com/landing/index