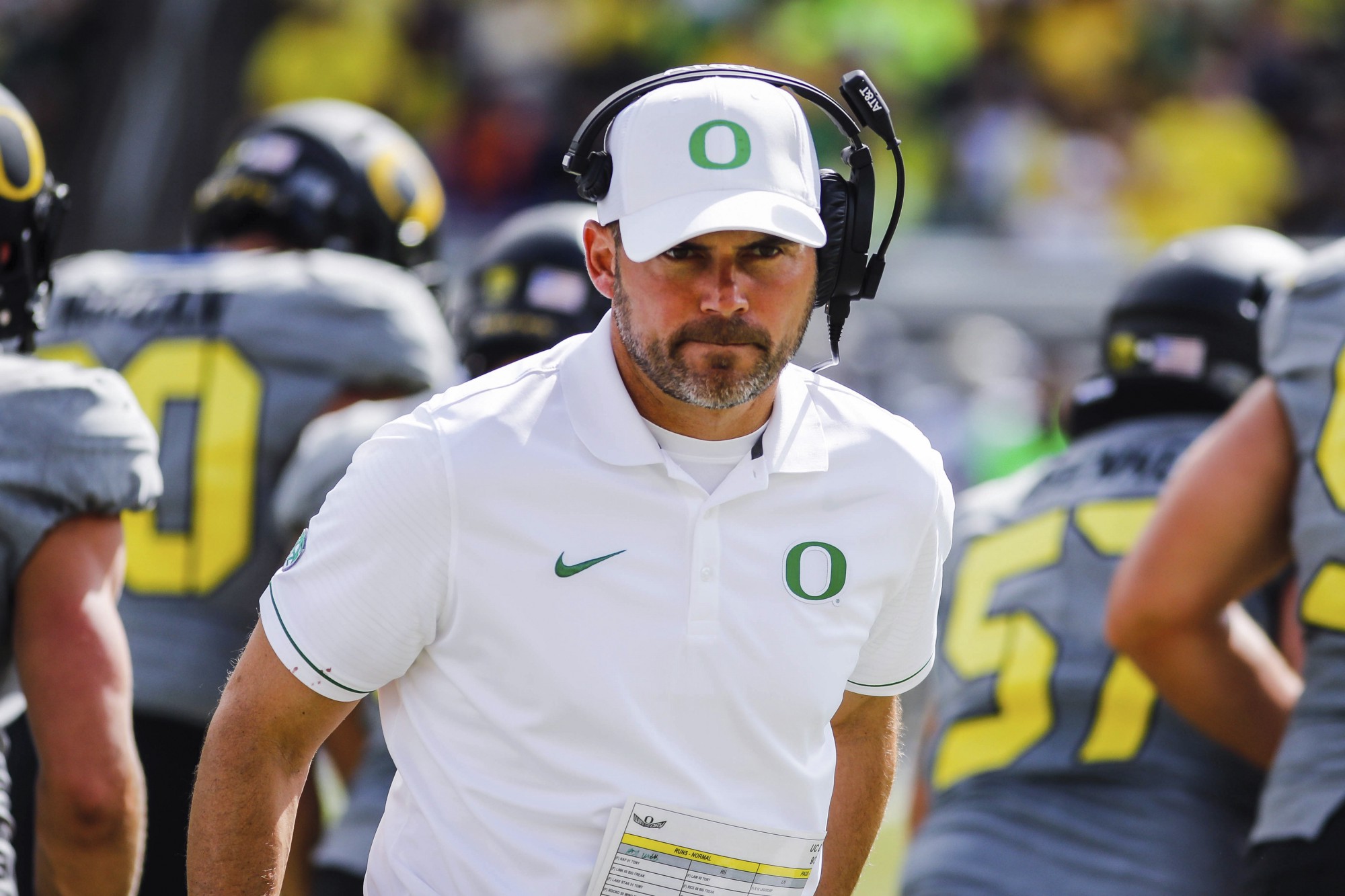 Here are my top 6 candidates for the Titans OC Job:
1). Mark Helfrich- (Bears OC/Former Oregon Ducks Head Coach) The biggest reason Mark is my number one candidate is he has a history with Mariota, he knows how to get production out of him. Helfrich was the Ducks coach when Mariota won the Heisman and almost won the National Championship. He has been serving as the Bears OC for the 2018-19 season under Matt Nagy who is calling the plays for Chicago, so the Titans job would be an upgrade for Mark.
2).  Chip Kelly- (UCLA Head Coach/ Former Oregon Ducks Head Coach) Chip is on this list for the same reason as Helfrich, he has a history with Mariota and knows what works and what doesn't with him. I would say getting Kelly to leave UCLA is a long shot, but you never know. I think it would be worth the risk in offering him the job if he would take it.
3). Pete Carmichael- (New Orleans Saints OC) Carmichael has had one of the best offenses almost every one of the 12 seasons he been in New Orleans. True he's not calling the plays, but he is a "key part in planning and preparing the offensive attack" according to the saints website. He might be able to step in and give a spark to the dull Tennessee offense.
4). Todd Monken- (Former Tampa Bay Becs OC) Monken, despite having lackluster QB's and almost no running attack was still able to produce the number 1 passing offense in the NFL this year. He is a creative playmaker who just might be able to take Mariota to the next level. The only worry with Monken is that im afraid he might not use Derrick Henry correctly and waste his amazing talent.
5). Joel Thomas- (New Orleans Saints Running Backs Coach) Thomas is a running back whisperer, he has had unprecedented success with his backs throughout his carer.  The success of Mark Ingram and Alvin Kamara have been absolutely outstanding, if Thomas can bring that success to Tennessee it might be worth giving him a shot on a short term contract to see what he can do as a play caller.
6). Christian Taylor- (San Diego Assistant OC / QB Coach) Taylor is a long shot candidate, but he has had unmatched production out of his offense while at San Diego. This season San Diego ranked  No. 1 in Passing Efficiency in the FCS, No. 2 in Passing Offense, No. 5 in Completion %, No. 6 in TFLs Allowed, No. 7 in Sacks Allowed, No. 10 in Scoring Offense, No. 13 in Pass Yards per Completion and the No. 16 in Red Zone Offense. He knows how to coach, and if given the opportunity, I think he just might surprise a few people.