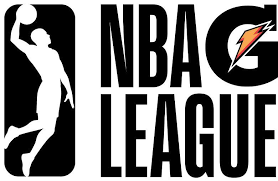 Chris Boucher:
Power Forward
6'10"
NBA G League MVP
NBA G League DPOTY
26 Years Old
Chris has had an amazing first two games in the Summer League, Averaging 23 Points Per game, 13 rebounds per game and 1 block per game. He is currently leading all Summer League participants in Rebounds per game and has also shown his range hitting from beyond the 3 point line multiple times in the tournament already.
Nickeil Alexander-Walker
Shooting Gaurd
6'5″
Third Team All-ACC
Drafted 17th Overall
In his first game, Nickeil put up some jaw-dropping numbers. In just 27 minutes he managed to put up 23 points, 2 rebounds, 8 assist, 3 steals, and 2 blocks.  I'm looking forward to watching his next game and seeing if he can replicate those numbers.
Terance Mann
Small Forward
6'6″
Drafted 48th Overall
Through three games Mann has steadily been getting better. Through three games he is averaging 9 points, 11 rebounds, 6 assists, and 1 steal.
Quinndary Weatherspoon
Shooting Gaurd
6'4″
Drafted 49th Overall
Arguably the best performer at the 2019 NBA Combine
Weatherspoon was one of my favorite players coming out of the second round this year, he is a very high percentage shooter and looked like the best player at the NBA combine this year. His first game in the Summer league, he put up 19 points, 7 rebounds 2 assist and 2 steals. I am looking forward to seeing what he can do in his next game, he might just become the steal of the draft.