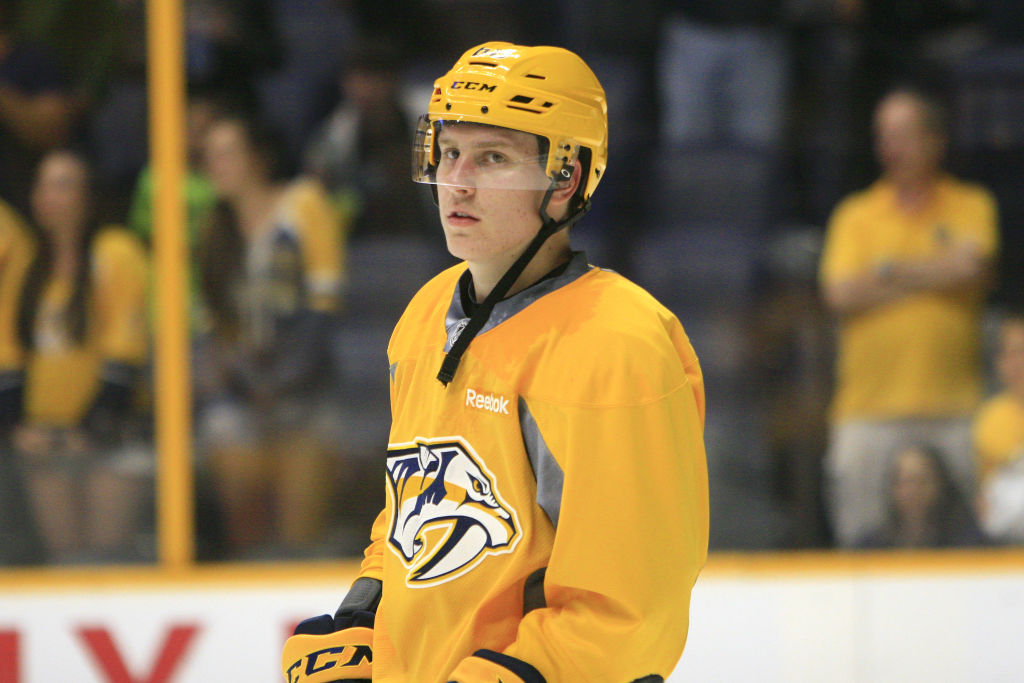 Eeli Tolvanen was the Nashville Predators 1st round pick in the 2017 Draft.
The wait is finally over, Eeli Tolvanen is coming to Nashville. The 18 year old winger from Finland has been causing quite a buzz in Smashville, and for good reason. In the KHL this season he has racked up honors and broken records including winning player of the month twice and player of the week 6 times. Let me just list a few of his awards he has accumulated over the past 2 seasons:
KHL All-Star
USHL All-Star
Olympic All-Star
USHL All-Rookie Team
WHC Most Goals
WHC Most Points
WHC All-Star
Where Does He Fit In:
Tolvanen is a pure goal scorer, he had 19 goals this season in the KHL which was the most on his team and 17 assist to go along with that. He will make an immediate impact for the team most likely playing in the top six for the Predators who are already stacked at right wing. He should get more ice time as the season progresses and more productive as well.
Who is Affected:
The Preds will have to move someone down to the third line now that Tolvanen is joining the team, and that someone is more than likely Craig Smith. I don't see the Predators moving down Kevin Fiala because his production has been very solid over the past few months and he has become a core part of that second line behind Filip Forsberg. Smiths production has been down with only 6 goals in the last two months of play, the Preds should have and easy decision on who they are moving down in the lineup to make room for Tolvanen.