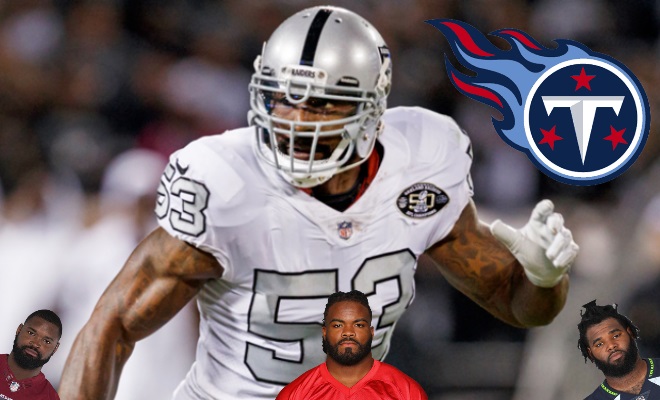 The Titans have already made some interesting moves this offseason, they added the "Super Bowl Hero" Malcolm Butler who is a top NFL corner and Dion Lewis a shifty pass catching back who will be utilized on third downs. The Titans lost their star MLB Avery Williamson this year to the Jets and are looking to make up for his departure in signing/Drafting a new Linebacker.
Zach Brown: The 28-year-old Inside Linebacker is a former Titan and has been producing at a high level since his departure in 2015. In his past two seasons, he has recorded over 270 tackles and 6.5 sacks. He is an elite run stopper and will come with a hefty price tag, around 8-10M a year.
Sheldon Richardson: A all round type player, Richardson can play D-End, Defensive Tackle and play as a pass rushing outside linebacker.  He had a down year last year due to being traded mid-season from the Jets to the Seahawks where he only recorded 1.0 sack the whole year. He is a very athletic Defensive Tackle and would fit in with the Titans very well.
Navorrow Bowman: The veteran linebacker is the number one linebacker on the market this year and will most likely come with a very hefty price tag. He is a dominant tackler with a ton of power, averaging around 140 tackles a year he is one of the most productive linebackers in the NFL.
Dontari Poe: Perhaps the most interesting player in the NFL, Poe is a 350-pound defensive tackle who has in the course of his career has thrown, rushed and caught a touchdown.  A force to be reckoned with in the trenches Poe is a pure run stuffer and a surprisingly quick player (He ran a 4.98 in the 40-yard dash in 2012). He would add a piece to the puzzle for the Titans defense and help out their run defense tremendously.