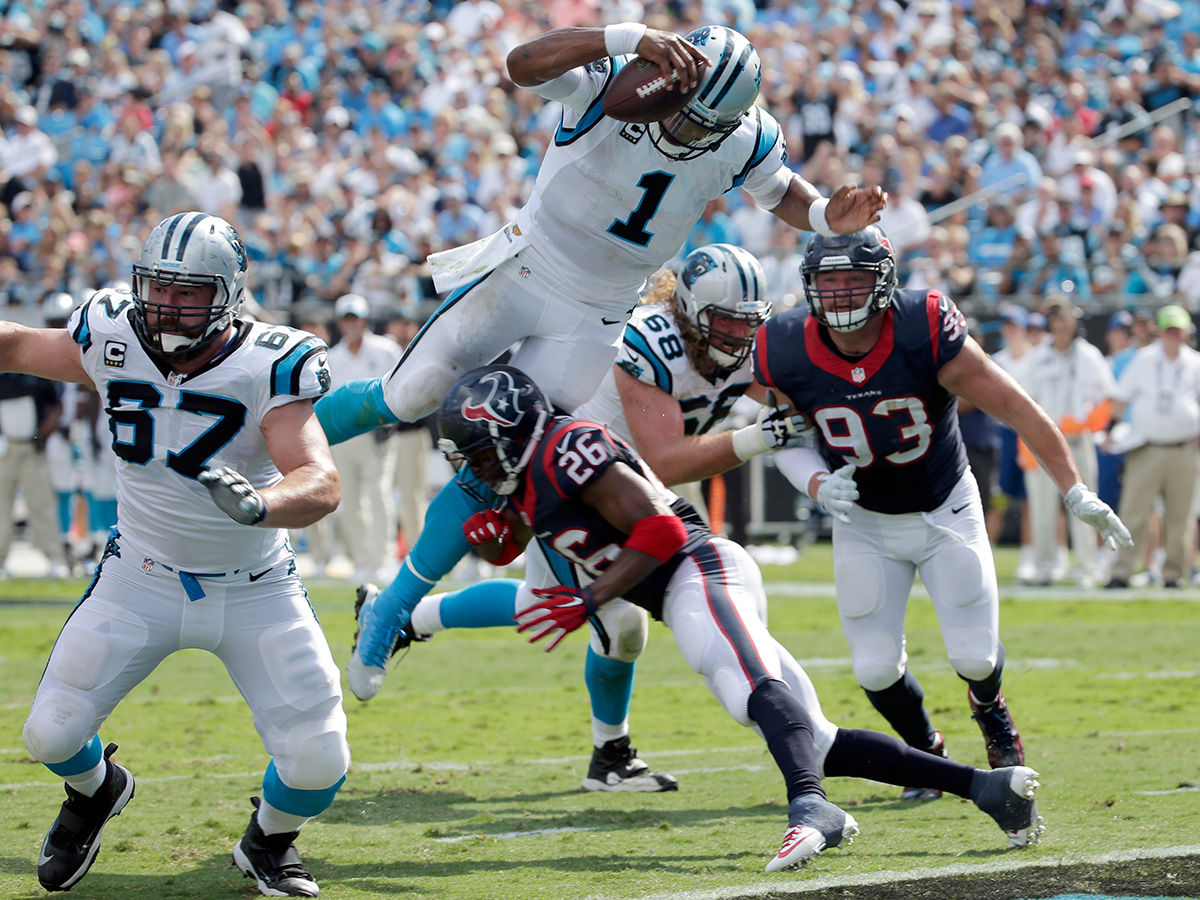 As the first week of the NFL preseason is underway we will be taking a look at the week 1 match up that has two of the top defensive teams in all the NFL.
Top 5 things to look for:
Christian McCafferys Impact: McCaffery will be in the starting rotation in the regular season for the Panthers, used mostly as a 3rd down or long yardage back. I will be looking to see how much impact he has on the game and what role he has in the panthers offense.
 Texans Rookies: The Texans came out of the NFL draft in good shape picking up some good talent including, will take on the Texans  Deshaun Watson, D'onta Foreman and Zach Cunningham. I will be wanting to see what impact these players have as the game wears on.                                                                                                           Some Questions to ask about the Texans Rookies:
Will Foreman get going?
Will Cunningham have a Impact at Linebacker?
Will Deshaun Watson have solid NFl debut?
How will the Panthers handle NO Cam Newton?                                   Cam Newton will not be playing today, so for the majority of the first half the Panthers Starting offense will take on the Texans starting Defense without star QB Cam Newton leading the team. Will the Panthers resort to a run heavy start to the game, or let their backup(s) come out slinging?
J.J. Watt/Jadeveon Clowney:                                                                           These two Texans superstars wont get much playing time, but it will be interesting to see how much disruption they cause in those 10-15 minutes they have on the field together.
Joe Webb:                                                                                                                           The Mobile Veteran Webb is one of the most mobile quarterbacks in the NFL, the Panthers third string QB will look to energize and excite the Panthers crowd with his flashy play style and quick feet. Look for Webb to put on a show tonight.
My Score Prediction:                                                                                              Texans: 24                                                                                                                 Panthers: 21