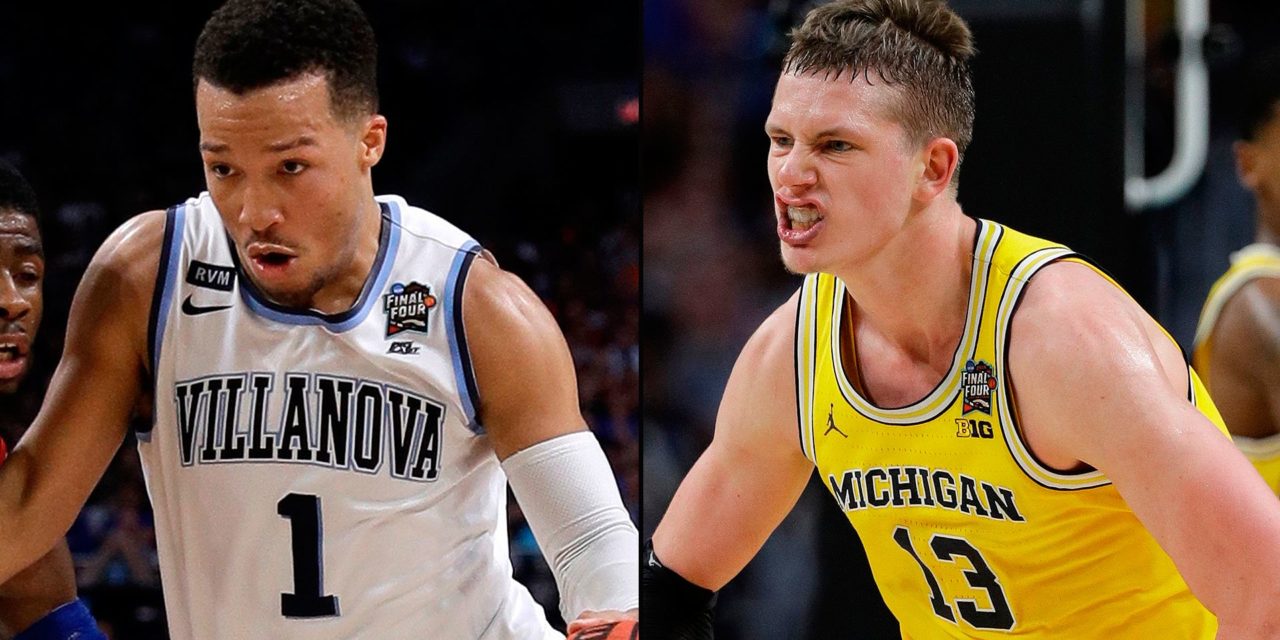 Most everyone thinks that Villanova is going to most likely win this game, so did I, but based on my "prediction formula" that I use for almost all of my predictions the outcome was something I did not expect.
Villanova Can be Beat:
The teams that have beaten Villanova this season all have one thing in common, they forced Villanova to get physical and abandon the 3 point shot, this is the key to beating Villanova and if Michigan can score consistently and keep Villanova away from the foul line they just might have a shot.
Gabes Upset Keys:
Stay Clean- Keep out of foul trouble and don't let Villanova get to the charity stripe
Protect the Perimeter- If Michigan can hold Villanova under 10 three-pointers in the game, they will have a fairly decent shot at pulling off the upset.
Be Consistent-  The biggest key to beating Villanova is to shoot over 48%  from the floor, you just have to score and keep on scoring.
Final Score:                                                                                                                                                                                                                                                                                 Michigan: 73                                                                                                                            Villanova: 72