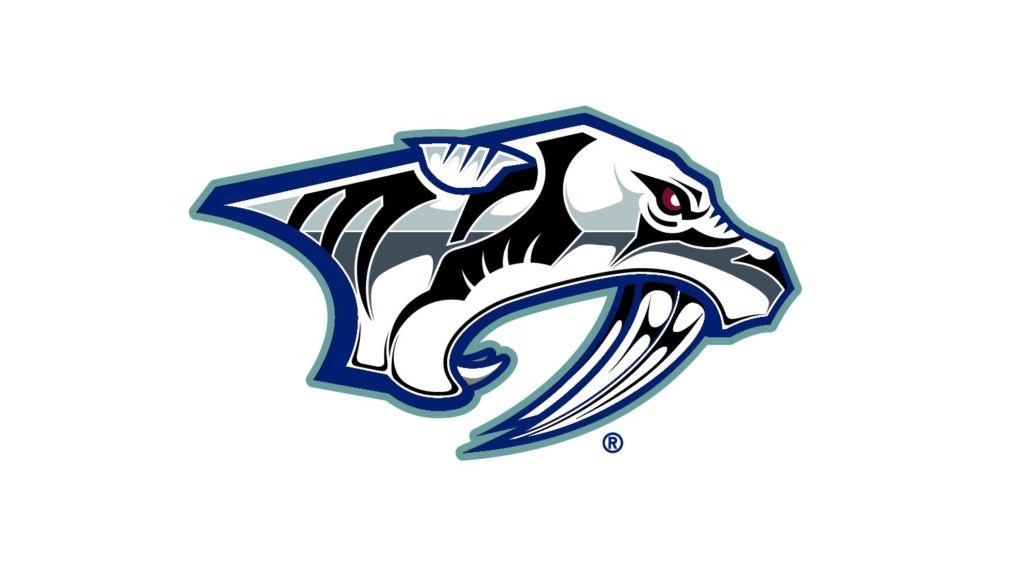 As we near the end of the current season, the coaching carousel is already in full swing, and many names are being thrown into the mix to potentially replace John Hines. After much consideration and analysis, I've compiled a list of my top coaching candidates, featuring a diverse range of individuals who bring unique skills and experiences. Some candidates are seasoned veterans looking for a fresh start, while others are up-and-comers eager to establish themselves as top-tier coaches in the NHL. Regardless of their background, these coaches have all demonstrated an ability to lead and inspire, making them worthy contenders.
Veterans:
Patrick Roy (57 years old)
Playoff Win-Loss Percentage: 42.8%
Stanley Cup Appearances: 0
Made Playoffs in 33% of years coached
Coached 100-point teams 33% of the time
Jack Adams Award Winner (2013-14)
In the realm of the NHL, few names carry as much weight and respect as Patrick Roy. With a storied playing career and a wealth of coaching accolades, Roy embodies the essence of a true leader behind the bench. Fondly referred to as "Saint Patrick," his remarkable achievements and unique coaching style make him an ideal fit for the Nashville Predators.
Roy's playing days were split between two renowned franchises: the Montreal Canadiens and the Colorado Avalanche. Over his illustrious 19-year career, he captured the hearts of fans and the attention of the hockey world. The iconic goaltender secured an impressive four Stanley Cups, with two triumphs for each team he represented.
Acknowledged as the greatest goaltender in NHL history, Roy's legacy extends beyond his remarkable on-ice performances. The influential netminder was deservedly inducted into the Hockey Hall of Fame on November 13, 2006, forever solidifying his place among the sport's elite.
However, it is Roy's coaching prowess that truly sets him apart. In the 2013–14 season, he steered the Colorado Avalanche to a staggering 112-point season, capturing the Central Division title. The team's remarkable accomplishments included tying a franchise record with 52 wins, boasting the league's best road record, and an impressive undefeated streak when leading after two periods. Roy was bestowed with the Jack Adams Award for his invaluable contributions, recognized as the NHL's top coach. This accolade marked his ability to inspire greatness in his players and lead them to unprecedented success.
Beyond his NHL achievements, Roy's coaching prowess extends to his tenure in the Quebec Major Junior Hockey League (QMJHL). For an impressive 13 years, from 2005 to 2013 and then again from 2018 to 2023, he commanded the helm of the Quebec Remparts.
Roy's teams made the playoffs every season he coached, highlighting his consistency and ability to develop winning cultures. Additionally, he steered his squad to first-place finishes in the division for an impressive six out of the 13 seasons—an undeniable testament to his coaching acumen and ability to foster a winning environment.
Perhaps one of Roy's greatest assets lies in his reputation as a players' coach. Known for his unwavering support and defense of his players, he strikes a delicate balance between advocating for his team while also holding them accountable. Although occasionally drawing attention, his outspokenness and aggression showcase his commitment to honesty and integrity, traits that have earned him respect throughout the league.
As Nathan MacKinnon, one of Roy's former players, revealed, "I didn't realize how smart he'd be. He understands the game so well… It's only my second season, but I'm sure he's one of the most progressive coaches in the league." MacKinnon's words illuminate Roy's ability to think strategically and adapt to the evolving nature of the sport. This progressive mindset, coupled with his genuine passion and competitive drive, make him an ideal mentor for the Nashville Predators' young squad.
In a league where communication and connection with players are paramount, Roy's relatability shines through. He possesses the unique ability to make his players feel appreciated, heard, and valued, fostering a positive and supportive environment. This aspect becomes even more crucial when working with a young team like the Predators, where guidance and mentorship are vital for player development.
Patrick Roy's illustrious playing career, combined with his remarkable coaching accomplishments, make him an ideal fit for the Nashville Predators. His unique coaching style, ability to inspire greatness, and dedication to player development set him apart as a top-tier coach in the NHL. With his expertise, experience, and winning mindset he brings, Roy would undoubtedly lead the Predators to new levels of success and establish a culture of excellence within the organization.
Alain Vigneault (61 years old)
Playoff Win-Loss Percentage: 50.3%
Stanley Cup Appearances: 2 (0-2)
Made Playoffs in 63% of years coached
Coached 100-point teams 42% of the time
Jack Adams Award Winner (2006-7)
Thanks to his illustrious track record, Alain Vigneault is a prime contender for the head coach position at the Nashville Predators. Over the years, he has managed to have success with several teams, including the Montreal Canadiens, Vancouver Canucks, New York Rangers, and Philadelphia Flyers. In 2007, he clinched the prestigious Jack Adams Award, which recognizes the NHL's top coach of the year. During his time in Vancouver, he became the Canucks all-time winningest coach with 313 wins, winning back-to-back Presidents' Trophies and appearing in one Stanley Cup Final.
His innovative approach to the game sets Vigneault apart from other coaches. He employs modern tactics that allow his star players to shine, experimenting with his roster to maximize their potential. Vigneault is adept at reading the opposition, strategically deploying his players to exploit their weak points and gain a competitive edge. His resource management skills are unparalleled, making him one of the finest coaches in the world. Moreover, Vigneault has a proven track record in player development, taking Vancouver's prospects and young talent to the next level.
If securing a coach with a wealth of experience and a proven track record of success in the NHL is of paramount importance to the Nashville Predators, Alain Vigneault undoubtedly ticks all those boxes.
Claude Julien (62 years old)
Playoff Win-Loss Percentage: 54.4%
Stanley Cup Appearances: 2 (1-1)
Made Playoffs in 52.6% of years coached
Coached 100-point teams 26.3% of the time
Jack Adams Award Winner (2008-9)
Claude Julien's impressive coaching career speaks volumes, highlighted by his stellar points percentage of 58.7% and a Stanley Cup championship win with the Boston Bruins in 2011. Throughout his illustrious career, he has led his teams to the playoffs an impressive ten times, enjoying deep runs in several appearances. One of Julien's notable strengths is his ability to create a solid defensive foundation through sound structures and effective systems. He strongly emphasizes defense, but not at the expense of offense, as evidenced by his Bruins team being one of the better possession teams in the NHL after the 2012 lockout. With a talented forward corps and an elite goaltender anchoring the defense, Julien's strategic approach could be an ideal fit for the Nashville Predators. With his guidance, the Predators' young core could develop into a formidable team capable of challenging for the Stanley Cup in the coming years.
Dan Bylsma (52 years old)
Playoff Win-Loss Percentage: 55.1%
Stanley Cup Appearances: 1 (1-0)
Made Playoffs in 75% of years coached
Coached 100-point teams 50% of the time
Jack Adams Award Winner (2010-11)
Dan Bylsma could be the right coach to lead the Nashville Predators to glory. His impressive track record speaks volumes; with a points percentage of 61.5% and a playoff win-loss percentage of 55.1%, Bylsma has the experience and winning mentality the Predators need. He led the Penguins to the Stanley Cup championship in 2009 and reached the playoffs in 75% of the years he coached while boasting a 50% success rate with 100-point teams. Bylsma's coaching philosophy is rooted in a north-south style of play, with an emphasis on quick, long stretch passes that keep opponents off balance. His system can be complex, but it has proven to be effective, as evidenced by his Jack Adams Award for the league's most outstanding coach in 2010-2011. Bylsma's offbeat approach to motivating his players, such as rewarding the last player to score in a shootout practice with the responsibility of growing a mustache, could be what the Predators need to lighten the mood in the locker room. All things considered, Dan Bylsma's winning record and innovative coaching style make him a prime candidate for the Nashville Predators' head coaching position.
Bruce Boudreau (68 years old)
Playoff Win-Loss Percentage: 47.8%
Stanley Cup Appearances: 0 (0-0)
Made Playoffs in 62.5% of years coached
Coached 100-point teams 50% of the time
Jack Adams Award Winner (2007-8)
Former Vancouver Canucks head coach Bruce Boudreau presents a promising candidate for the Nashville Predators' head coaching position. With an impressive coaching record that includes a Jack Adams Award win and experience with four different NHL teams, Boudreau has demonstrated his ability to lead teams to success in the regular season. Notably, he ranks second in NHL history for coaches with at least 900 games coached in terms of winning percentage. He has turned around struggling teams midseason, such as when he took over the Washington Capitals in 2007 and led them to their first playoff appearance in five years.
Boudreau's coaching style centers around a fast-paced, "run and gun" approach to offense that has yielded success for players such as Alexander Ovechkin and Nicklas Bäckström during his time with the Capitals. Additionally, Boudreau has a track record of developing players and helping them achieve career years, such as Ryan Getzlaf, Nick Bonino, and Mikael Granlund. His brief time with the Vancouver Canucks also demonstrated his ability to make an impact with a team in a short period.
Overall, Boudreau's extensive experience, impressive coaching accolades, and player development skills make him a strong contender for the Nashville Predators' head coaching position.
Bob Hartley (62 years old)
Playoff Win-Loss Percentage: 56.8%
Stanley Cup Appearances: 1 (1-0)
Made Playoffs in 50% of years coached
Coached 100-point teams 16.6% of the time
Jack Adams Award Winner (2014-15)
Bob Hartley possesses a wealth of experience that could make him a top-notch head coach for the Nashville Predators. With a notable career that boasts a Stanley Cup victory with the Colorado Avalanche in 2001, the Jack Adams Award in 2014-15, and wins of the Calder Cup and NLA championship, Hartley's credentials are impressive, to say the least. Notably, Hartley's coaching philosophy revolves around defense-first tactics, which would align perfectly with the Predators' historical style of play. Moreover, Hartley is recognized for his strict discipline, willing to sit even his most talented players if tardiness or lack of effort becomes an issue. His commitment to success is also evidenced by his unyielding work ethic and exceptional motivational skills. By joining the Nashville Predators', Hartley could be the key that unlocks their potential and elevates the team to greater heights.
Young Coaches:
If the Nashville Predators are looking for a fresh and promising option for their head coach, grooming a talented assistant coach could be a great avenue to explore. A young and ambitious coach who has been affiliated with successful NHL teams and has firsthand experience with winning cultures, strategies, and teams could be the perfect candidate for the job.
With the recent appointment of General Manager Barry Trotz, he could potentially take the reins and mentor this budding coach throughout the entirety of the rebuild process. This approach would allow for a smooth transition and continuity in the team's development.
Furthermore, it is worth noting that all the coaches listed possess substantial NHL experience, including time spent as players. This experience could prove valuable as they strive to lead the Nashville Predators toward a bright and successful future.
Chris Kelly (42 years old) – Assistant coach for the Boston Bruins
Throughout his playing career, Kelly was widely renowned for his superb two-way defensive style, which earned him an impressive four nominations for the coveted Selke Trophy. On three separate occasions, Kelly secured a place in the top 30 of the voting category, a testament to his defensive prowess and immense value to his teams. Moreover, as a member of the Boston Bruins, Kelly played a pivotal role in helping his team clinch the Stanley Cup in 2011, a career highlight that endowed him with a wealth of experience on a championship-winning team.
Following his retirement from playing in 2018, Kelly successfully transitioned to coaching, initially joining the Ottawa Senators as a development coach before earning a well-deserved promotion to the Boston Bruins in 2021. As a member of one of the NHL's most successful teams, Kelly had the unique opportunity to observe first-hand the inner workings of a high-performing locker room and the strategies that drive such success. Indeed, Kelly's commitment to excellence and winning mindset as a player and a coach make him a potentially valuable addition to the Nashville Predators' coaching staff, offering the team a unique perspective and a wealth of experience.
Tim Gleason (40 years old) – Assistant coach to the Carolina Hurricanes
Tim Gleason, a former first-round pick from Ottawa and current assistant coach for the Carolina Hurricanes, represents a compelling prospect for a head coaching position. Known for his tough and gritty style of play during his playing days, Gleason was appointed assistant coach to the Carolina Hurricanes on September 2nd, 2021, and has made an immediate impact.
As a coaching staff member for one of the NHL's most high-scoring and electrifying teams, Gleason has had the opportunity to observe and contribute to the team's significant success over the past few seasons. His role has been integral in developing the team's strategies, tactics, and style of play, and his influence has been apparent on the ice.
Manny Malhotra (42 years old) – Assistant coach for the Toronto Maple Leafs
Manny Malhotra's reputation as a well-rounded player and sportsman precedes him, having garnered multiple Byng and Selke Trophy votes throughout his playing career. His accolades include winning the OHL Scholastic Player of the Year award in '98, and the Memorial Cup's Most Sportsmanlike Player award the same year. Notably, Malhotra played alongside the legendary Wayne Gretzky, making him the last active player to do so.
As a two-way forward, Malhotra was a faceoff specialist, winning over 56% of faceoffs taken during his NHL career. Since retiring, Malhotra has transitioned to coaching, joining the Vancouver Canucks as an assistant coach in 2017 and later moving to the Toronto Maple Leafs in 2020. He has been privy to the inner workings of successful NHL teams, observing their strategies and tactics firsthand.
With years of coaching experience behind him and an intimate understanding of what it takes to succeed in the NHL, Malhotra should be a top contender for a head coaching position.
Tuomo Ruutu (40 years old) – Assistant coach with the Florida Panthers
Tuomo Ruutu was a force to be reckoned with during his time in the NHL. The 9th overall pick in the 2001 draft, Ruutu made an immediate impact in his rookie season, finishing 6th in Calder Trophy voting. His hard-nosed playstyle made him a fan favorite, as he accumulated over 1500 career hits and wasn't afraid to mix it up with opponents.
After his playing days, Ruutu transitioned to coaching and was recently hired as an assistant coach with the Florida Panthers in June 2021. As one of the top teams in the NHL, the Panthers have been a great learning environment for Ruutu, who has been able to contribute to their success. Additionally, his experience in player development as Assistant Director of Player Development with the New York Rangers adds another valuable area of expertise to his coaching abilities.
Although he may be less experienced than other candidates, Ruutu's unique background and skillset make him a fascinating option for a head coaching position. His gritty playing style and understanding of the game could translate well to coaching, and he has already proven to be a valuable asset to the Panthers' coaching staff.