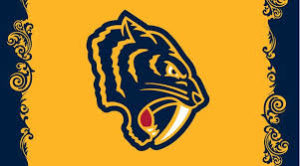 Before we get into solutions first we need to pin down what is going wrong with the Predators. I believe there are three things that have to improve for the Predators to get back their winning ways. Problem One is the Third line defense; they have been atrocious this year having an overall plus-minus of Minus 6. The obvious weak links on Defense are Matt Irwin and Yannick Weber, Irwin has a team-worst plus-minus at -5  and has 1 assist in eight games played and Weber has a plus-minus of -1 and has not recorded a single point in 13 games this season. I think there a few solutions for this problem; Either call up Steven Saniti who has the Second best Plus Minus in the whole AHL this season or go out and trade for or sign a solid third line Defensiveman who has a proven record and a good plus-minus. All that matters for the Preds third line is the plus-minus stat, the third line pair is not there to create offense, they are just there to prevent the other team from scoring while giving the first and second pair a rest.
Solutions For Third line Defense:
Call up Steven Santini: Santini has the best Plus-minus on the Milwaukee admirals this season and the second-best +/- in all of the AHL. Santini (who was brought over in the PK Subban Trade) has NHL experience, the 24 year old has already played 114 NHL games and 21 total points in those games. Santini would bring more speed and youth to the Defensive group that desperately needs a facelift.
Sign Free Agent Dion Phaneuf: The Three-time NHL All-Star is currently a Free Agent waiting to get a chance with a team just like the Nashville Predators. Phaneuf has had an illustrious NHL career, the 34 year old is a very solid player and still has gas left in the tank. NHL.com has Dion as the best  Free Agent Defenseman still available to be signed saying "He's not the offensive threat he once was but could provide veteran leadership in a lower-pair role."
Trade for Ethan Prow: Ethan was a Hobey Baker Finalist back in 2016, and was an NCAA All-Star was also named NCAA (NCHC) Best Offensive and Defensive Defenceman. Prow was named an AHL All-Star last season and had a plus-minus of 26 last season.  Prow is a very active in the offensive zone averaging a half a point per game in the AHL (18 Goals and 35 Assist last season). Prow has always had a very good plus-minus, his overall +/- during his NCAA Career was +51. It Shouldn't take much to trade for Prow, so if this experiment doesn't work out just send him back down to the AHL and work with what we have already.
Problem number two; the Predators are having a lack of Productivity from players who should be producing points very often. Mikael Granlund, Craig Smith, and Kyle Turris are the three players that come to mind when you talk about a lack of productivity. Those three-players combined have just 21 points in the first 19 Games. Granlund who was poised to have a breakout year in his first full year with the Predators has looked sluggish and out of position most of the time he is on the ice and has just 6 points this season with a plus-minus of -3. Craig Smith has been fairly quiet this season, he has also looked slow this season and seems to have been forgotten about the last 15 or so games. Smith only has 6 points this season but does have a positive plus-minus of +5. Predators fans have been waiting for Kyle Turris to break out since he got to Nashville but it just hasn't happened yet. Turris started off the season great but has completely disappeared the past 10 games. Turris needs to get going soon if he wants to stay on the team, I think he could be a piece the Predators try to trade to bring in another defenceman to make a playoff push for this season. Turris has 9 points this season along with a negative plus-minus at -2.
Third and Final Problem; Goaltending: Never thought this would be a problem for the Nashville Predators, but sadly up to this point, it has been. Both Goaltenders for the Predators are under a .900  save percentage and both Goalies are allowing 3 goals per game. If the Predators are wanting to win games the Goaltenders are going to have to step up and get over a 90% save percentage. Hopefully, if the Defense steps up their game it will make it a lot easier for the Preds goalies to do their job and keep the puck out of the Net.